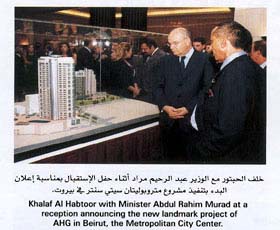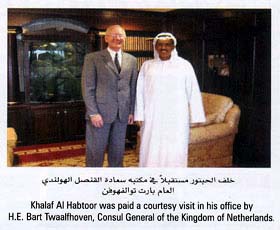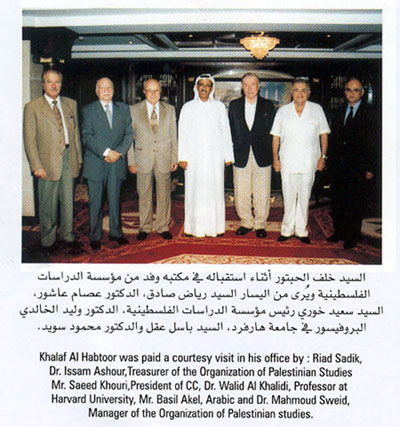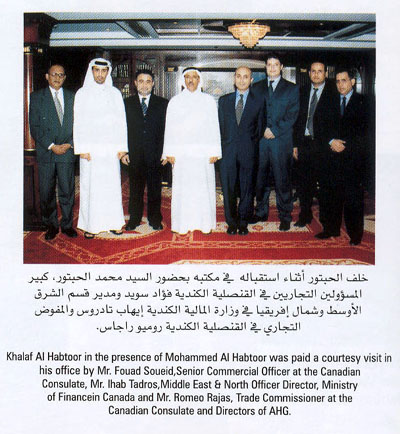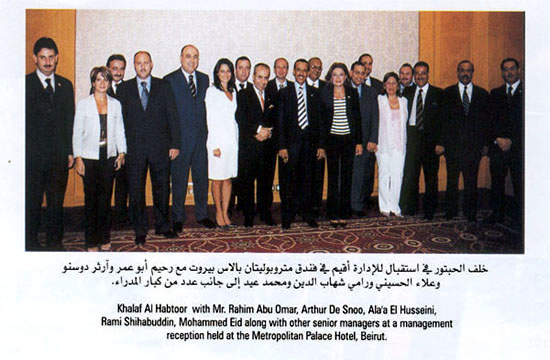 The Metropolitan Palace Hotel, Beirut organized a client party on October 7th, 2003 to thank all its clientele for their trustworthiness in the hotels services and facilities. Over the past two years, the Metropolitan Palace Hotel, Beirut has proved to be a star amongs the 5-star hotels in Beirut, due to its unique luxury , warm hospitality and high personalized service. Its reputation for only first hospitality has made the Palace the ideal venue for business or pleasure.
Since its inauguration, the hotel hosted world personalities, presidents of countries, ministers, stars and other prominent personalities.
To mark its success, Mr. Rahim Abu Omar, Chief Executive of the Metropolitan Hotels Internationl invited more than 500 guests to attend a gala dinner held in Dubai Hall, in the presence of Mr. Khalaf Al Habtoor, Chairman of Al Habtoor Group.
Among those invited to the prestigious dinner were leading Lebanese and international personalities, prominent business leaders, politician, ambassadors and media executives.