For Mousa Ghubash growing up in the UAE in the 1970s meant having to get her books shipped from Lebanon or Egypt as there were no bookstores in her home country at that time. Learning about the history of her homeland, a subject she was passionate about from a young age, usually required a trip to the Indian Library in London, where historical information about the Arabian Peninsula was kept.
"Back then all historical accounts about this region were written by Indian or British scholars," remembers Dr.Ghubash, who, some two decades later, holds a sociology degree, has several books under her name and manages a women's cultural centre.
Things have changed dramatically since the 1970s, as the country has witnessed a rapid surge of wealth and economic growth, which, in turn, has given a boost to the development of culture and sciences.
The times seem just right for the country's scholars to start recording their land's history and culture themselves. The desire to produce scientific studies of the UAE from a local perspective is what has motivated Dr.Ghubash to embark on a daring project – writing the country's first ever encyclopaedia.
"All European countries have their own encyclopaedia, in Iran work on the Persian encyclopaedia has finished last year," says Dr.Ghubash, explaining just why producing a UAE encyclopaedia is task of national significance. The encyclopaedia will be a vital source for information for individual readers as well as for people doing scientific research on the region.
Once completed, the encyclopaedia will be a source of information on more that 70 different fields, including history, politics, economics, natural sciences and the environment. It will also have information about each family in the UAE. This means, the elders of every UAE family will be interviewed so that their wisdom and knowledge is preserved for posterity.
"I have noticed that many UAE families have published books about their history, how about if all these stories were gathered in one single book like the encyclopaedia," Dr. Ghubash says.
Work on the encyclopaedia has started already and has been financed by the Ousha bint Hussain Cultural Centre, which Dr.Ghubash founded in 1992. Preliminary studies into the projects at a cost of Dhs500,000 were launched last year. Apart from sourcing researchers and experts, the preliminary stage of the project also included consulting foreign experts in the field to get advice on how to best set up the project.
While the project is still to be approved from the government, which Dr.Ghubash hopes will bear some of the estimated Dhs40 million cost of the project, work has started on preparing the contents of the encyclopaedia. Some 1,000 researchers and 45 experts are currently examining old records and documents about the UAE, produced by scholars from all over the world. When ready in about five years from now, the encyclopaedia will be bilingual (in English and Arabic) and will even be accessible online.
"The idea is so big, we cannot go through with this project by ourselves," says Dr. Ghubash, adding: "We need the cooperation of many other cultural centres in other emirates, from Abu Dhabi to Fujairah."
Monetary support will also be needed for the project and Dr. Ghubash hopes donors from all nationalities join in the project. Says she: "There are many big European and Indian companies which have been based in this country for decades; these companies are now a part of the country and it will be great if they can contribute alongside prominent UAE entrepreneurs."
While producing the country's first ever encyclopaedia is a paramount task, it is not the only activity managed by the Ousha bint Hussain Cultural Centre. Established in1992, the centre is a tribute to Dr.Ghubash's mother, a very learned woman, who installed in her daughter a love of books and a keen interest in other peoples and cultures, which later lead her to a career in sociology.
The centre is dedicated to promoting the role of motherhood in the country, a task which Dr.Ghubash sees as vital at this point in the UAE's history. "There are fast cultural and economic changes sweeping the UAE, so there is a strong need to build and re-build your traditions, our culture and our Arabic language," says Dr.Ghubash, who quit the American University in Washington for Cairo University after realising she was more interested in staying closer to home and exploring her native culture and history.
Ever since then, Dr.Ghubash has produced more than 40 research papers as well as seven books about the Emirates. She founded the Ousha bint Hussain Cultural Centre after 13 years as a sociology professor at UAE University.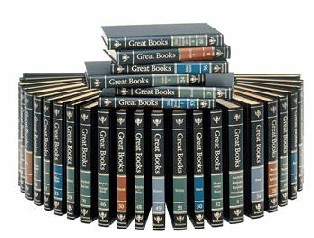 In the begging, the centre focused on teaching women the Holy Quran and then expanded into publishing books and conducting research. At present, the centre attracts a large number of women with a variety of interests – there are students and researchers gathering information for their projects at the public library as well as women attending foreign languages or computer literacy classes. The Ousha bint Hussain Cultural Centre also organises monthly public lectures covering a huge range of subjects from politics and economics, to religion, history, and poetry. Each year, hundreds of mothers compete in the centre's "Ideal Mother" competition, which is a tribute to the role that women have in helping preserve their country's culture and values.
Most important of all, the centre appears to be a place for women where they can gather and interact with other women. "I have one class of old women and for 12 years they have all been coming regularly," Dr.Ghubash says, adding: "They are illiterate and they have learned the Quran just by listening."
DO YOU NEED TO KNOW MORE?
Here are some facts about how the modern-day encyclopedias came into being:
An encyclopedia is a work that contains information on all branches of human knowledge or treats comprehensively a particular branch of knowledge usually in articles arranged alphabetically by subject.
Encyclopedias have been around for more than 2,000 years. The Greek scholars Aristotle and Plato are considered to be the fathers of the encyclopedia. The first ancient Greek record of an encyclopedia that has reached modern-day scientists was written by Plato's nephew, Speusippus. The volume covered areas such as natural history, mathematics and philosophy.
The early encyclopedias written by Arab scholars were two kinds – one catered to members of the general public who wanted to expand their knowledge, while the second kind served official administrators as Arabs expanded their political influence in Africa and Europe.
One of the world's most widely-read encyclopedia is The Encyclopedia Britannica. It was the brainchild of printer Colin Macfarquhar and engraver Andrew Bell, who hired a young scholar William Smellie to edit it. The first edition of the encyclopedia came out in three volumes, published from 1768 until 1771. The first edition was a great success and the publisher issued a second edition, spreading to ten volumes, while the fourth edition, completed in 1809 was double the size. At present Encyclopedia Britannica is the oldest continuously published reference work in the English language.