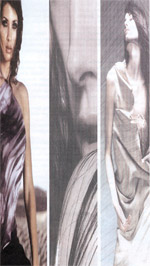 Dubai has earned itself a fine reputation as a shopper's paradise but it is still a long way from being included in the same breath as the likes of Milan, Paris, New York or London. All that is set to change though as the world's leading modeling agencies have come to recognise the city's potential and head for the region to discover new talent. Al Shindagah catches up with the assistant director of Elite Model Management Dubai to find out what one of the world's leading agencies has up its sleeve for the region.
Name:
Derek Andrew Jones

Nationality:
British

Career background:
Over eight years experience as Director of Agency, an Events Manager and a former International Model.
What is Elite Model Management Dubai all about?
Elite Model Management Dubai is set to be in the forefront of the fashion scene in the Middle East region. It is part of the Elite International network of model agencies and is its first international agency in the Middle East. Elite is all about building on dreams, evocations, mystery, professionalism and timeless beauty and its presence in Dubai is to bring a breath of fresh air to the fashion model business in the region. Its strategy will be focused on professional model management, the Elite worldwide model search and Elite event management services.
What sets it apart from other agencies in Dubai?
Elite is the world's largest and best known agency founded in 1972 in Paris and is recognized for the highest standards in international model management and continues to innovate the world of model agencies with the success of representing some of world's renowned models of today.
How do you think Dubai's agency compare to other Elite agencies in say New York or Paris?
The Dubai agency is no different to any other Elite Agency. We are using the same technology in model management, booking and image services, having access to the confidential network of model portfolios from 35 agencies worldwide with a daily direct booking facility.
In addition we are following the Elite criteria striving to continually achieve the highest standards in International model management and with a little Elite insider knowledge of the fashion world will enable as to just do that.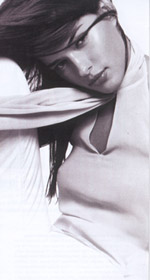 Are there boundaries that restrict your shoots in this region?
There are boundaries that provide restrictions in many regions and the Middle East is no exception. One must familiarize oneself with research and have an understanding and awareness of the region's etiquette and take appropriate permissions where necessary for shoots with the relevant authorities.
Dubai is often thought of as behind the times in the fashion stakes compared to New York, Paris or London. Do you think Dubai is untrendy?
I do not consider Dubai being "untrendy" in the fashion stakes; it has its own identity and individualism. Whether it is high fashion, street, or club apparel; what we wear is an expression of our personalities and reflects our sense of style. I believe Dubai's attitude is if people want to wear it, and it looks cool, it is fashion. We prefer a more relaxed approach and at the same time we are totally aware of the different trends that are accessible to us regardless of price or status.
What are the models like on your books? Are there many Arabic girls?
As part of the Elite network, this office is the biggest source of new faces in Dubai. We are at present recruiting all nationalities, and will consider models of any ethnicity for representation especially models of Arabic origins who meet the Elite standard criteria in the Middle East region.
We represent professional fashion and commercial models, specializing in young adults ranging in age from mid-teens to late twenties. We also represent older models that are more experienced. All Elite models are strictly exclusive and under the Elite code of Business and Ethics.
Elite is credited with unearthing some of the most famous models like Cindy Crawford or Naomi Campbell, are there any big stars in the making here?
Elite Model Management Dubai is dedicated to discovering new talents. Time is of the essence, there are a lot of local models here waiting to be discovered and nothing would please me more than discovering regional talent and enabling them to rise under the global spotlight to stardom.
Do you have many big clients on your books?
Your question brings a big smile on my face which I guess says it all… all the "big" clients work with Elite! We have a comprehensive database of International and local clientele from advertising agencies, TV production houses, fashion houses, perfume, cream and cosmetic companies, and jewelers, cars and other corporate clientele.
What campaigns can we look out for?
We have many campaigns to be launched next season both locally and on a regional level that we are not at liberty to reveal under our confidentiality agreement which we have with all our clients. However we can tell you that we are looking forward to being involved in some exciting and auspicious events which I am confident will be memorable for some time to come and will indeed contribute to Dubai's development in the world of fashion, beauty, style and glamour in the Middle East.
What advice would you offer to any man or lady looking for a career in modeling?
A career in modeling can offer fantastic opportunities to travel the world, meet diverse and interesting people and generate an excellent income. I always believe if you are passionate about something you can succeed with the right ingredients, good looks, dedication, a professional approach and a very good agent to represent you. Sometimes being in the right place at the right time and a little luck can go a long way in achieving your ambitions.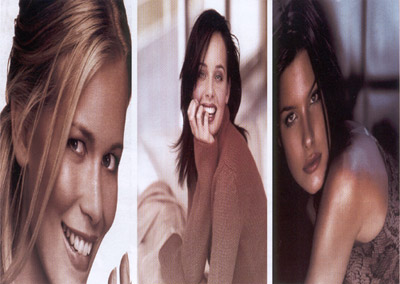 In today's modeling industry, competition is fierce so one has to work hard and play hard, have a healthy diet, take up regular exercise and a have a positive attitude. And don't forget we are here to give advice and guidance on all aspiring models careers.

What is your opinion of the fashion available across Dubai?
It really depends on what you like to wear. For example if you are looking to find quality heritage brands then London is the place for you. If it is high fashion brands or something really radical I am sure you can find something to suit your taste in Dubai. I like casually cool menswear that wear well, wash well and feel totally relaxed in. I have always been interested in the latest fashion trends so I would say on a personal level sourcing suitable fashionable attire is rather limited although I am able to improvise on what is available in the market.
Do you think clothes are too expensive here?
Yes, if you are a corporate fashion bod! And yes again if you are trendsetter who appreciates creativity! When has clothes ever been at a retail price that suits the consumer?
Do you think a Dubai Fashion Week would be successful and if so, what would you like to see happen during that week?
An official Dubai fashion week event, if it is to be a major industry one, would require a feasibility study and development planning between government authorities and by international event organizers and production companies experienced in fashion, textile and retail trade and industry. It would most likely require the financial support from governments such as the Dubai Chamber of Commerce and Industry, Dubai Economic Development and the participation from key corporate sponsors.
We have to make a significant impact towards addressing a range of growth and development opportunities within the clothing industry, create more events that appeal to the trade and buying public, and encourage, develop, promote and increase the number of designers from the Middle East, create and strengthen links with other International fashion weeks and International designers, build good relations and partnerships and create a catalyst for the regional fashion, textile and retail professionals.
These are some of the ingredients to having a successful fashion week and to boosting the country's fashion industry as well as gaining international recognition and acceptability, and will be its foundation in positioning Dubai internationally at the cutting edge of fashion and design.
For more information on Elite, log on to www.elitemodeldubai.com