Abu Dhabi may have been slow to join the freehold property bandwagon but when the emirate decided to make its mark in the regional real estate boom, it did so not by small or faltering steps. Instead, this capital city of the United Arab Emirates took a giant leap forward even putting in place new property ownership laws since last summer.
In fact, by introducing a new real estate law, Abu Dhabi has set itself as a pioneer within the UAE, and is helping to establish owning property as an investment class. The landmark decree in March last year allowed UAE nationals the right to buy and sell land in Abu Dhabi after five years of ownership. The government also established a land registry system in the Department of Municipalities & Agriculture. And in August 2005, a new property law was issued whereby foreigners are allowed to buy and sell property in specific investment areas.
Although the property development market in Abu Dhabi is in the early stages of development, there is no denying that the foresight in introducing regulations has unlocked the potential in the market.
It also goes without saying that the Arab region is leading the way with property development projects that surpass the world's best with their size, scope and investment. The governments here are aggressively diversifying their economies, and massive investments are being channelled into diverse sectors, particularly real estate.
The region's massive property development potential is now no longer a pipe dream; rather, the reality is that the public's appetite for real estate has been confirmed over and again by the sell-outs each of the projects have witnessed. And this is true for the emirate of Abu Dhabi as well.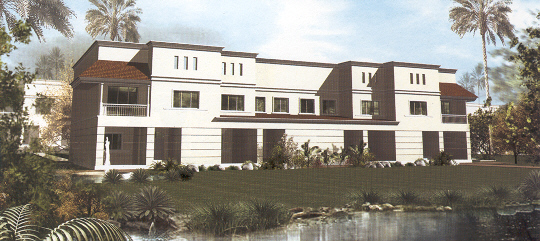 According to several investors and property experts, Abu Dhabi is the next big property market in the region. The market here is seeing billions of dollars of investment in projects aimed at fulfilling the housing and lifestyle needs of a rapidly increasing, economically well-off population. Aiding this is the projection of Abu Dhabi as a major business and tourism hub in the coming years that will certainly act as a catalyst in boosting the growth of the property development sector.
It does not come as a surprise, therefore, to know that today, this emirate has already launched several huge projects, and plans Dhs1 trillion, or $270 billion, in new construction projects in the coming years. By next year alone, the total estimated value of construction projects to be awarded is said to be in the figure of €10.5 billion.
There is no doubt that Abu Dhabi's new approach to economic development is particularly well positioned to maximise sustainable growth in the coming years. Yet another distinctive advantage in its favour is the myriad inherent natural features of the emirate. This area was once renowned as the world's best pearling and fishing grounds. But it soon paled into significance with the discovery of oil in 1958 – the emirate holds more than 80 % of the UAE's oil reserves and an estimated 11 % of the entire world's reserve.
In terms of its landscape too, Abu Dhabi reaps the blessings of nature's bounty with its many offshore islands and an extensive coastline that stretches for more than 400 kilometres. In an age when beachfront sites are the most coveted places to own anywhere in the world, and when there is a global penchant for new venues and new waterfront destinations, this emirate sure has plenty to offer eager property enthusiasts. In the time to come, its offshore islands will see an incredible level of real estate activity over the next decade - producing world class destinations, resorts, marinas and much more.
A new waterfront development that is making headlines and gaining increasing attention in Abu Dhabi is the AED 223 million project currently under construction and launched by Al Habtoor Engineering Enterprises. With this exclusive Waterfront Residential Development that will comprise of 236 villas or town houses, Al Habtoor Engineering is adding yet another feather to its cap and to the Abu Dhabi skyline.
The company bagged this project in August 2005 and is responsible for both, the design and the construction, of the villas for Sheikh Mansoor Bin Zayed for which the Morganti Group is the Project Management Company and KEO are the Consultants.
"For long, waterfront homes have been looked upon as not just places for relaxation, enjoyment or family fun, but also as an incredible investment," says Mazen Abu Khait, Project Director of the Waterfront Residential Development at Officer's City, Abu Dhabi. "By virtue of being a limited commodity, waterfront property benefits from a demand, which almost often exceeds the supply."
Waterfront projects are popular because of fresh air and hygienic living environment with pleasant surroundings far from congested city life with all recreational facilities, he says. "The appeal of waterfront homes also includes the desire to have a vacation in your own back yard, the rental income potential, and for many, the option to turn what may be bought as a second home into a retirement retreat," he adds.
This fully residential development has a total built-up area of 1,30,306 square metres and work on the project commenced on June 6, 2005. The scope of work includes the construction of 236 villas including two swimming pools for adults and two swimming pools for children, a club house, two basket ball courts, two tennis courts, a service building plus another staff and service building, the external landscaping works and the boundary wall.
The project is due for completion on December 19, 2006 – "within a record time of 18months or just 562 days to complete including mobilisation," he says.
While all the villas will be ground plus 1 structure, there are three types of units planned, explains Abu Khait. "These will include 70 numbers of two-bedroom units, while there will be 98 and 64 three-bedroom units and four-bedroom units respectively."
The project is divided into five zones for ease of management purpose and will have five project engineers, one for each zone in order for the complete project to run simultaneously and to be completed on time, he says. "The villas will be divided into four zones, while the fifth zone will consist of the Clubhouse, sports facilities including tennis, swimming pools, ancillary building, electrical sub-stations, mosque, external walls and infrastructure among others."
All villas will be on piles foundation and a total of 3,000 piles will be used on the project while most of the structure will comprise pre-cast walls, slabs and staircases. "All structural works have been completed while finishing works are going on in full swing," he says, adding, "The commissioning will be done just before handing over. The work currently underway includes substructure works, super structure works, finishes and external works."
Adhering to stringent safety precautions and timely delivery of the product has always been the mainstay of Al Habtoor Engineering Enterprises, he opines. "Safety is a prime concern at HEE and all measures are taken to implement it at all our construction sites. Similarly, productivity of resources, customer retention, quality of service and quality of the final product and innovation are the hallmarks of this company where employees always come first."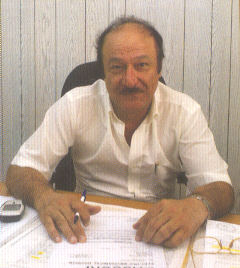 Mazen Abu Khait, HEE Project Director
"In the future, we would like to see a more seamless coordination among various construction departments while the significance of hastening early material and drawings certainly needs to be stressed upon," he adds.
Considering the size and scope of the project, HEE resorted to the use of advanced pre-cast erection technologies to save time and money, he explains. "Also, enhanced coordination with different disciplines of construction works has helped in expediting the construction work."
Pre-cast panels, columns, ceramic slabs, clay tiles, CI handrails, etc form part of the materials used in the construction of this project. Each villa has a distinguished lobby design, gypsum board false ceilings panels, classical ceramic patterns, kitchen cabinets and wardrobes while what is new is the GRC exterior and the pergola structure at the rear sides of the buildings. All homes at the Waterfront Residential Development, a unique modern style villa community, have maximum utilisation of interior spaces and designer suite finishes to make it more attractive to the buyer.
A steadily re-sizing consumer oriented business is what makes the future of the construction industry in Abu Dhabi very bright, says Abu Khait, "as various projects with diversified nature are expected to meet the requirements of the rapidly evolving population."
The Waterfront Residential Development encapsulates the true experience of waterfront living, he says. "Each resident can enjoy spectacular views as well as all the modern amenities like community club house, sports facilities and other leisure arrangements to cater to the needs of the modern, urban lifestyle."
This property is an attractive investment proposition for homeowners who look for an exclusive lifestyle address. "There is no denying that waterfront homes are a priceless experience that entices home-owners anywhere in the world. By offering its residents modern design elements and luxury finishes as well as adding value to their lifestyle by offering all the perks of waterfront living, the Waterfront Residential Development is indeed a unique and coveted project that promises all the trappings of an exclusive lifestyle.