C O N T E N T S
Paradise Found
The new Jumeirah Beach Hotel in Dubai is one of the most amazing construction feats accomplished in the UAE.
5 of the best
If you want to catch a Thomas Muster ace or a Tom Lehmann putt, Dubai is the place to be over the coming months.
---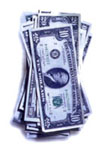 Fast Million
Excuse me sir, could I interest you in a fa$t million?
By Women, For Women
President His Highness Sheikh Zayed bin Sultan Al Nahyan recently announced that women were 'equal partners in all walks of life'.
---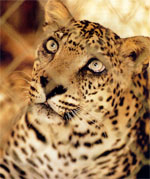 Animal Hospital
Zac Sharpe visits two institutions that are as uniquely Dubai as the sports to which they cater for.
Digging up Julfar
A team of British archaeologists excavating a major site in Ras Al Khaimah are more excited by ancient rubbish tips than finding gold coins.
Green Crusaders
Wednesday 4 February is the first ever UAE Environment Day, a landmark occasion for the many groups who are constantly battling to increase environmental awareness in the Emirates.
---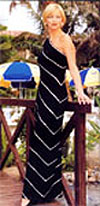 Show a little flair
Bored with your office job? Steve Spooner shows how you can be a 'flair' barman.
Aloha!
The image most people have of Tahiti will likely include beautiful girls in grass skirts and waves gently rolling onto a white sandy beach.
Woman Of Distinction
Sawsan Al Sayegh is an immunologist at Dubai Hopital.
Beach Belles
US knitwear company St. John was founded in 1962 when LA model Marie St. John wanted a unique dress for her wedding.
---

Chairman's Message
Al Habtoor News

---
This On-Line version of Al Shindagah Magazine has been developed and designed in collaboration with Search Internet Development Services, Dubai. E-mail: search@emirates.net.ae.